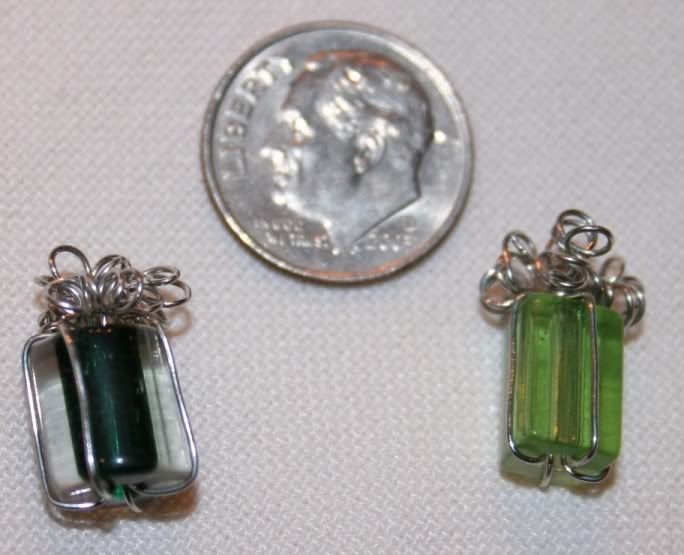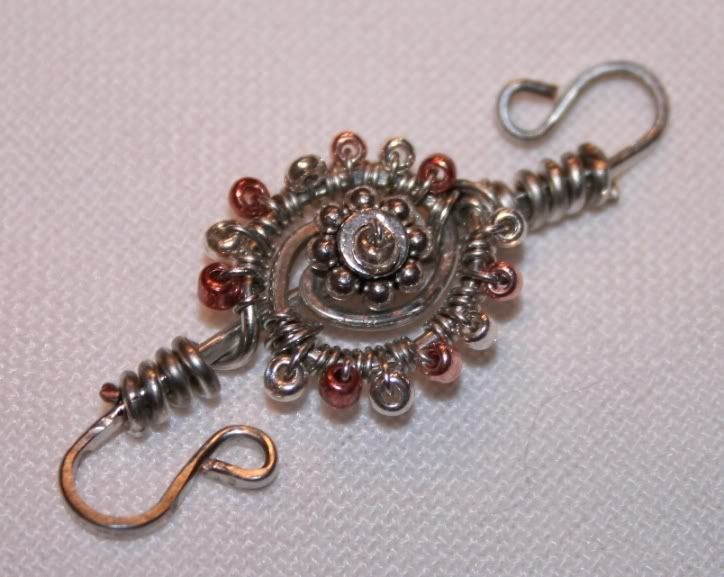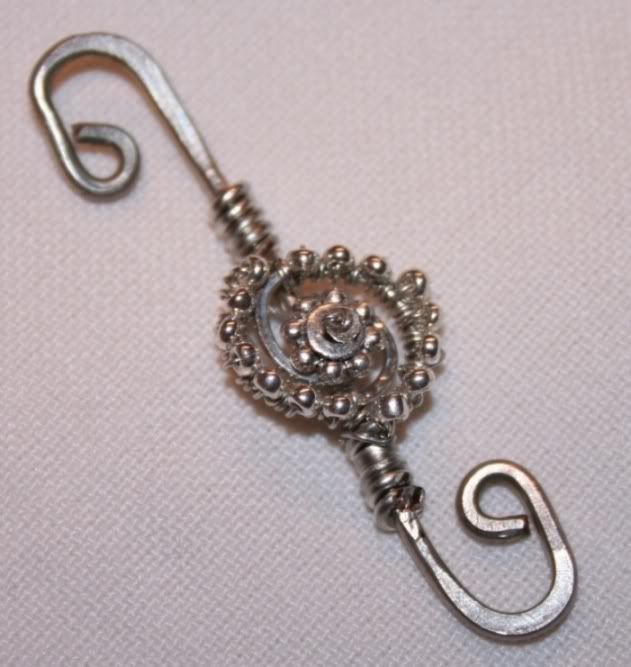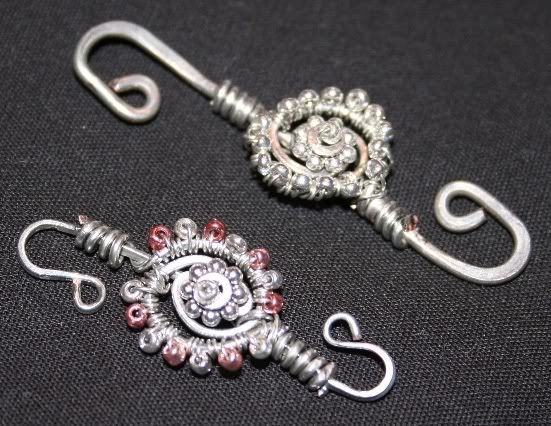 Okay, finally sat down and took some photos of my work last night. Here are some shots of my adventures with wire. A couple of shots of my Eni Oken S-Clasps. The smaller one, with the copper beads, is actually the first attempt. I tried too heavy a gauge of wire on the second one. See previous blog post for more details.
I am also including some shots of wire-wrapped furnace glass gift beads (see the most recent issue of Beadwork magazine for instructions). These were just so much fun to make and are just too cute!!
More photo updates later today!
Enjoy! Thanks for reading and happy beading!